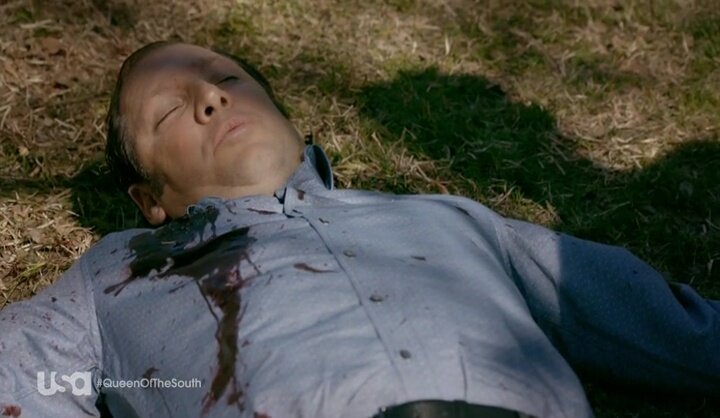 Queen of the South - Season 1, Episode 11
Technical
Episode Title: Punto Sin Retorno
Episode Run Time: 60
Episode Air Date: 2016-09-01 22:00
Episode Summary: Camila's operation goes underground when James finally sets out to kill "The Birdman" (Brent Smiga) in a strategic move to align with the Jimenez Cartel. Fed up, Brenda finds herself caught in the crossfire of an escalating drug cartel war. Meanwhile, Epifanio struggles to keep his campaign moving while dodging public rumors of his link to the drug trade violence.